About us
We integrate our products in the three elements that have always characterized the company: Quality, Professionalism and Security
30 YEARS IN THE SECTOR
Revergy is a Spanish company, based in Seville, which seeks to transfer its experience and Know-how backed by 30 years of work in the sector. The leadership of Revergy globally, is marked by its active participation in the whole chain of activities that are developed from the engineering of a plant to its subsequent O & M.
EXPERIENCE AND SOLVENCY
International experience in 12 countries with over 8.4 GW, mainly from wind and photovoltaic, working independently for Developers, Banks, Investment Funds and Technologists.
INTEGRALS SERVICES OF QUALITY
Revergy integrates into all of his works the most high quality policies in the Industrial Sector.
Integrates into its products the three elements that have always characterized the company: Quality, Professionalism and Security.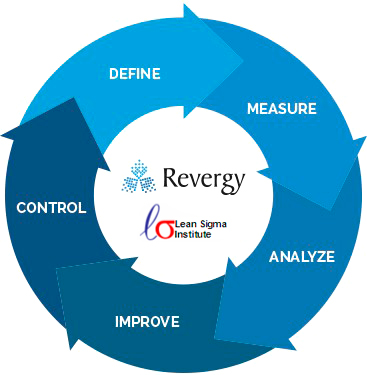 We are a team formed by professionals with extensive experience in the energy sector, and we have advanced technology and methodologies that ensure the quality and safety of our services.
INNOVATION AND TECHNOLOGY
Monitoring and Control
Simulation Systems
RCM, GMAO, Business Intelligence
Predictive Systems
Consultancy
Property engineering
Supervision of assembly
Technical Inspections/ Audits
Asset Management
O&M
Supply of spare parts
We understand projects,
with no boundaries
We apply our international experience in very specific projects to always provide the most cost-effective solution for our costumers.
2700
MW UNDER OPERATION AND MAINTENANCE
8400
MW MANAGEMENT SOLUTIONS
Leverage our expertise
We offer a differential value
EXPERIENCE AND SOLVENCY
International experience in 12 countries with over 8.4 GW of developers and investment funds, mainly from wind and photovoltaic.
INDEPENDENCE AT ALL LEVELS
Our products are 100% independent of manufacturers and technologies, what is translated in their own independence and in a greater availability of their information.
UNIQUE AND PERSONALIZED COMMUNICATION
We offer a complete service for renewable energy installations, acting as a single service provider.
QUICKNESS IN DECISION-MAKING
Through a modular system and expandable to future modifications.
REDUCTION OF OPERATING COST AND MAXIMIZATION OF PRODUCTION
Thanks to a monitoring continuous and centralized and processes adapted to the latest standard.
HIGH RESPONSIVENESS AND WARRANTY
Team of highly trained technicians with high expertise in major power plants. Way of work very defined and without risks in compliance with deadlines.
Why us?
QUALITY
Because to Revergy each service is a product, and as a product needs to be in continuous phase of evolution and control. Each service has integrated some, process control and analysis to ensure the more high-quality
Professionalism
Because experience is not enough if it doesn't bring an integrated mentality of professionalism.
Security
0
Accidents
 Incedents
 Revergy 2014, 2015
Security is not an option for IT IS AN OBLIGATION FOR .