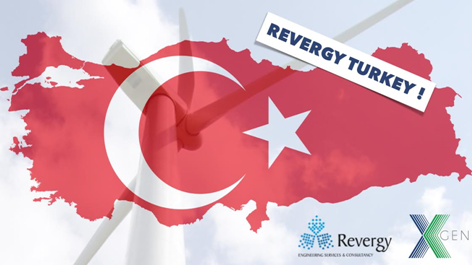 ---
Revergy strengthens its position in Turkey through strategic alliance with Turkish company X-GEN
At the beginning of December, Iñigo Vázquez representing Revergy and Iskender Kokey representing XGEN, have signed a collaboration agreement between both companies for the local development of Revergy's main activities in Turkey.
With this agreement, Revergy consolidates its presence in Turkey, where it has been developing projects since 2015 with the aim of becoming a reference company in wind and photovoltaic services in that country.
Currently, Revergy has headquarters in Brazil, Mexico, Chile, USA and USA, countries in which it has its own staff and develops the company's main activities locally.
Revergy is currently one of the global references to Service levels and through this alliance, it takes its company's internalization process one step further.
Turkey is a country of great interest to Revergy, given the great development achieved in the renewable energy sector as well as the great players involved in the Turkish sector.
With the present alliance, Revergy acquires a presence in Turkey in order to provide these services with a 100% local perspective, but under the protection of the experience and capabilities developed globally as a company.